Why Conduct an Employee Engagement Survey?
As experts in employee engagement (we literally wrote the book), we can help you design and implement employee engagement surveys tailored to your organizational goals.
Call Today!
Contact a survey expert today at (781) 281-7256 or info@employeeengagement.com
Why Work With Us?
We are dedicated to providing personal service before, during, and after your survey process. We can help you customize your employee engagement survey, analyze the data, and develop targeted leadership, engagement, and performance action plans. All of the data that we collect is kept confidential and we deliver your survey results in a timely fashion.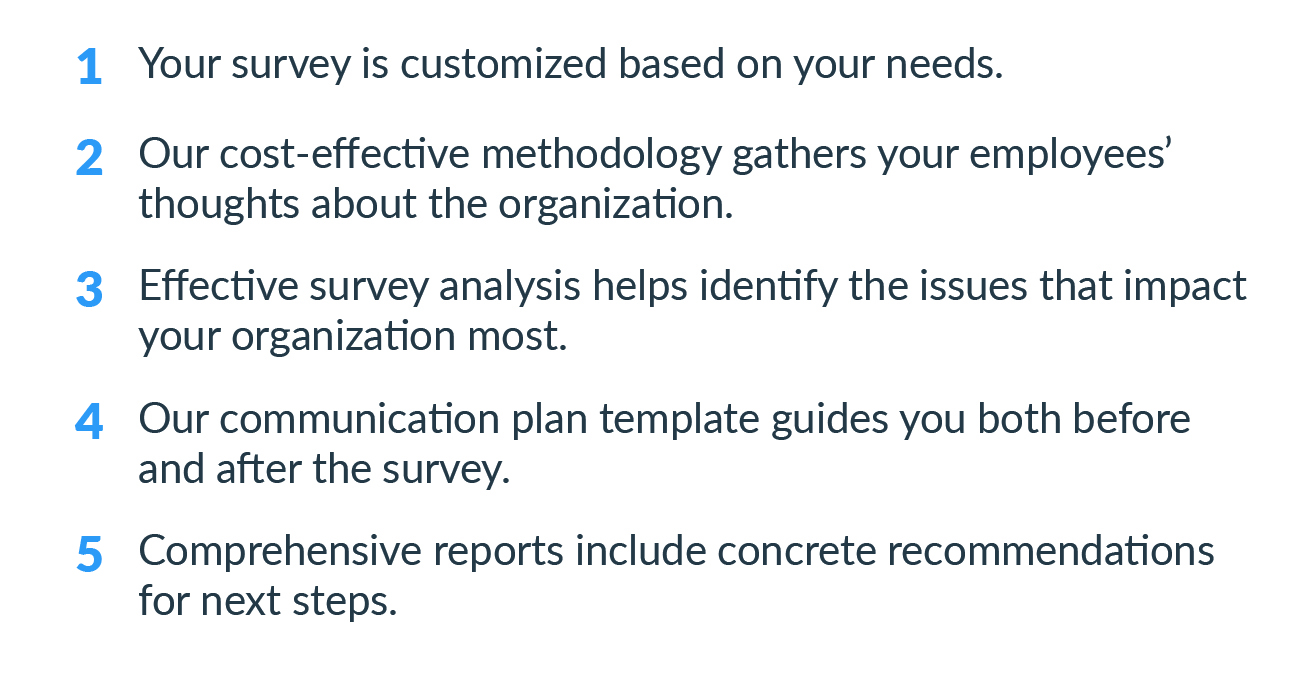 Organizations of all kinds look to the Employee Engagement Group to help them convert feedback into business results. We have particularly broad experience with


Contact us for more information or a quote!
Survey expert
Allan Benowitz
may be reached at (781) 281-7257 today.