Engagement Coaching™
A holistic development approach to executive and leadership coaching using a process designed to improve one's ability to engage others. 
Through a process of feedback, action planning, and skill building, Engagement Coaching has a direct and positive impact on both individual and organizational performance.  A few individual benefits include: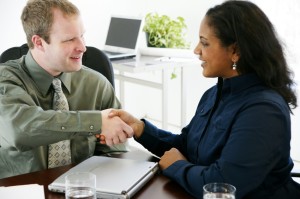 Increased self-awareness regarding your effectiveness as a leader

Strengthened communication skills

Enhanced capability to provide and receive feedback

Refined critical thinking skills to increase self and social awareness

Increased personal accountability and ownership for one's own development
Candidates for Engagement Coaching™ include: 
Leaders who may benefit from developing their people skills

Managers who are leading teams for the first time

Experienced leaders whose roles have grown in complexity and size

Managers who need to get higher levels of performance from their team
As employee engagement experts, we utilize methodologies aimed at increasing performance and overall business results. Through our customized approach, we ensure both individual and professional goals are aligned.  Our experienced coaches combined with our process to pair individuals to the right coach ensures positive chemistry and drives results.
If you are interested in learning more about how Engagement Coaching can benefit your organization or specific individuals in your organization, please contact Allan (781-281-7257) to discuss in more detail.
What People

are

Saying About Engagement Coaching

"Coaching was provided for some of our high performing leaders who needed to enhance their relationship management skills. We've seen very positive results and previous personality conflicts have begun to smooth out under the coaches guidance. The Employee Engagement Group was very effective at establishing trust with our team members and breaking down the walls."

Darlene Peronne
Chief Administrative Officer
Beacon Communities

"All of the coaches we met had outstanding credentials, including education, certifications and assessment tools as well as a variety of styles and approaches. As much if not more important than credentials is the chemistry between the coach and client. In my 25 years in this profession, The Employee Engagement Group's network has proven to be the best resource for executive coaches."

Michelle Roccia
Executive Vice President
WinterWyman