On Demand Store

The Employee Engagement Group is pleased to offer many of our dynamic engagement training programs, forms, and templates that can be easily customized for your organization.
All products are displayed on this page – scroll down the page or click on the category below you want to review:
Training material, forms and templates are sold in a digital format.  Once purchased you will be provided a link to download your purchase.
No per-seat or per-use agreements – everything you purchase is yours to use forever!
We do not sell per-use or per-seat license agreements.  Once downloaded, all materials are yours to edit, adapt to your organization and use in any volume for as many years as you would like (see our usage agreement for more information).  We are so confident in our products, we offer a 100% satisfaction guarantee.
We're giving our Creating and Implementing Effective Goals tool away absolutely

free

(a $24.95 value)!  Click here for more information and to download



We accept Visa, Mastercard and American Express


Safe Checkout Guaranteed
---
Complete Ready-to-Use Engagement Forms and Templates
The templates and forms found on this page will help you to initiate and facilitate employee engagement in your organization. Fully Editable and License Free All files are in Microsoft Office formats (PowerPoint, Word, and Excel) and have no logos or built-in themes.  Each is fully editable so you can easily customize the documents to make them look like they were developed especially for your organization.  And best yet, you own the material and can use it as many times as you wish without additional license fees!
---

Creating and Implementing Effective Goals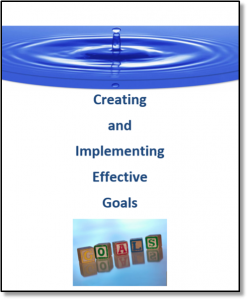 Setting goals is a key component of working in an engaged culture. When individuals know what is expected of them and what success looks like, they are more committed to the process.  And, make sure each person is involved with their own goals and you have a formula for high performance. But setting goals isn't always enough – in this file we also have tools that will help employees exceed their goals.  This document includes instructions to learn to write SMART goals, how to identify and overcome obstacles to goal success, and templates for recording and tracking goals from beginning to end.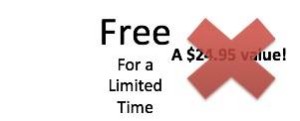 Click to Download
---
Selecting and Hiring Engaged Employees We hire based on education (or experience) and skills but often fire or promote based on behaviors and traits.  Why not hire the behaviors and traits you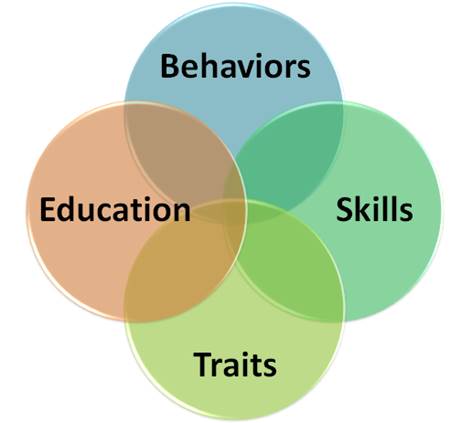 want to promote?  The B.E.S.T. Profile is a proven process for identifying exactly what behaviors, experience, skills, and traits for each position that defines the ideal candidate and employee.  Included with this file is:
B.E.S.T. Profile editable form
Sample Performance Objectives that will help in identifying exceptional candidates
B.E.S.T. Characteristic Matrix with examples of characteristics of high-performing employees for specific job families
As a bonus, you will receive the Candidate Evaluation Form that ties the B.E.S.T. Profile to the interview process.  It is a key tool for an interview team to select appropriate questions and determine the right candidate. Click for samples of the BEST Profile and the Candidate Evaluation Form
$24.95   
---
Leadership Team Evaluation This Leadership Team Evaluation is an effective way to determine your Leadership Team status as both a goal setting and bench marking tool.  Using a ten question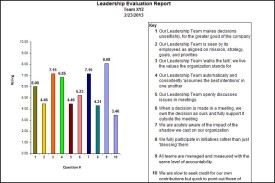 evaluation format, team members rate the team as a whole, both as they see themselves and their perception of how their employees see them.   Results are tabulated on the easy to use Excel spreadsheet and can be displayed graphically for review and discussion. The Leadership Team Evaluation Form is ready to be completed in a team meeting or distributed by e-mail.  It is in MS Word format so it is easy to edit as well as can quickly be copied into an online survey tool.  The Excel results spreadsheet provides an easy way to calculate averages and display the results in a graph. Click for samples of the evaluation and results spreadsheet
---
Stay Interview and Exit Interview In ev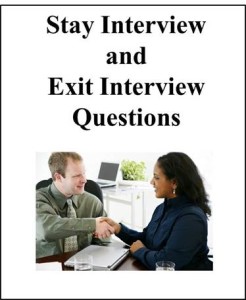 ery employment life cycle the employee is on-boarded (in some way), acclimates and, we hope, excels at the job, and at one point leaves the company (whether it's through retirement or moving to a different organization).   This package includes two important tools for addressing employee retention – the stay interview and the exit interview. The exit interview helps organizations review why employees leave and look for patterns that can be address to improve retention in the future.  The stay interview moves that interview process to a point in time before an employee begins looking for a position outside the organization.  Both are in Word format so they can be edited to meet your organizational need plus are easily converted to an online survey tool.  Click for a sample document
---
Complete Ready-to-Use Training Material
All of the training material listed below includes:
PowerPoint slide show (unless noted otherwise)
Facilitator notes to guide the learning processWorkbooks and/or worksheets
Exercises and activities
Additional resources including quick guides and lists of best practices
Fully Editable and License Free All files are in Microsoft Office formats (PowerPoint, Word, and Excel) and have no logos or built-in themes.  Each is fully editable so you can easily customize the documents to make them look like they were developed especially for your organization.  And best yet, you own the material and can use it as many times as you wish without additional license fees!
---
Engaging the Generations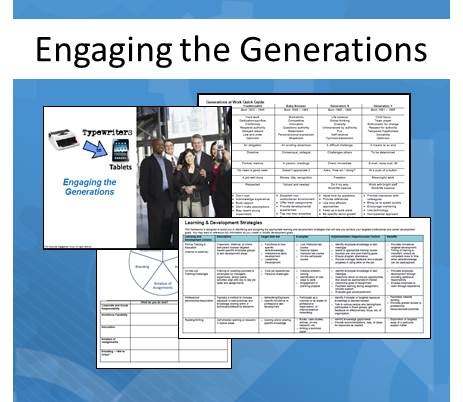 Engaging the Generations is a complete workshop that takes a deep dive into the 4 generations currently in the workplace and a peek at the upcoming 'Unnamed Generation'.   These 4 distinct generations each have their own characteristics, dynamics and tendencies.  Leading people from all four generations will continue to be a challenge.  Tools in this workshop will help leaders address the specific generational differences and maintain an engaged workforce, no matter what generation makes it up.
Length: 4 – 8 hours
Venue: Classroom
$495.00  
---
Motivating your Staff for High Performance We don't moti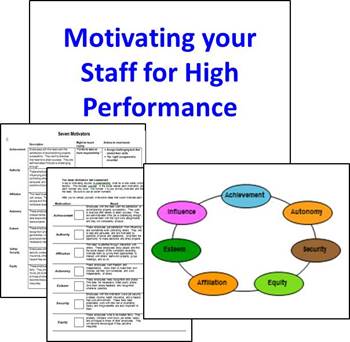 vate others. Rather, we develop and manage the environment that enables people to find the intrinsic motivation within themselves. Creating a culture that motivates is essential for an engaged workforce. In this module, you will receive everything you need to conduct a workshop or team building event.
Length: 1 – 4 hours
Venues: Classroom or webinar
$395.00   
---
NEW!!!  The Art of Delegation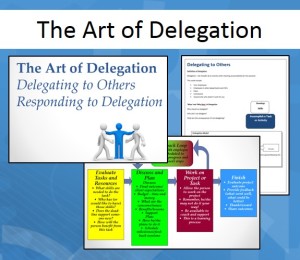 The ability to delegate effectively is an essential skill in the toolbox of managers and supervisors, and key to establishing a culture of employee engagement.  This topic is divided into two distinct workshops, each with its own slide show and workbook material.  The first component is Delegating to Others – a structured model that guides the delegator through the process of assigning and following a task or project.  Responding to Delegation is the second piece of the package and is designed for those who are on the receiving end of delegated work.  Both follow a five-step process that gives the participants key questions to ask, discussions to have, and follow-up techniques that increase success of any delegation.
Length: 2 – 6 hours
Venue: Classroom or webinar
Click here for more information 
$395.00  
---
Moving Teams to High Performance Team mem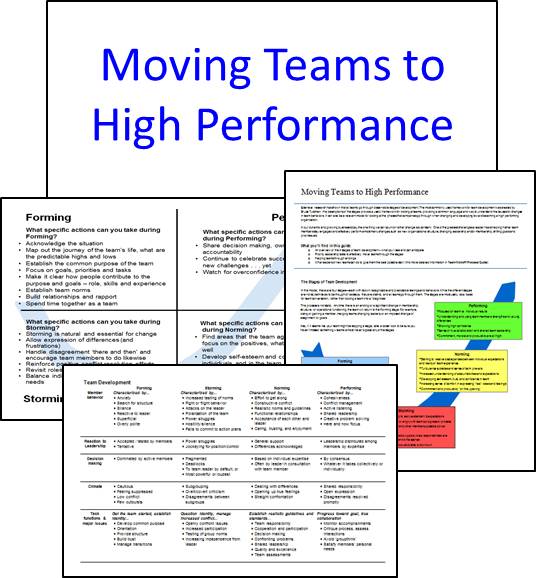 bers working together at high efficiency is the optimal situation. Getting the team to the point of working together means helping its members through 4 distinct stages of team development.  This training session will help your teams understand the four stages of team development and provide specific steps for accelerating through each step.
Length: 1 – 4 hours
Venue: Classroom or webinar
---
Coaching for Engagement Coaching employ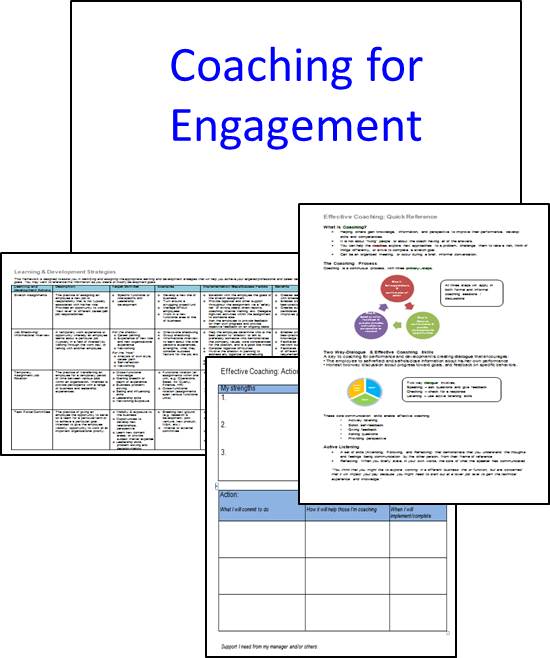 ees to become more successful has double the impact – the employee being coached grows and develops and so does the coach. It's absolutely a win-win proposition. This workshop is designed to teach and reinforce basic coaching techniques as part of an overall coaching process. It includes tools that help new coaches increase success rates and support the people they are coaching.
Length: 4 – 8  hours
Venue: Classroom or webinar
---
New Team Kick-off and Early Development Are you the le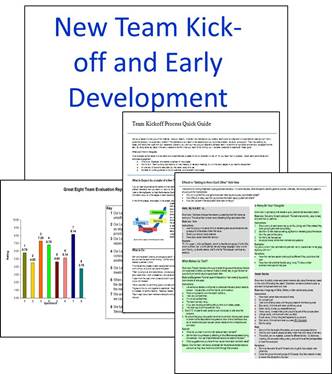 ader of a new team?  Bringing a group of individuals together and creating a cohesive, high-performance team is a leadership skill that continues to be in high demand, and businesses that have those leaders are consistently have hire productivity and retention.  This process works as well with established teams that need a jump-start.
Length: A variety of options are covered including 1-day and multi-day kick-off programs
Venue: Classroom or webinar (for remote teams)
$495.00   
---
Make Time to Engage – Key Concepts of Time Management An engaged e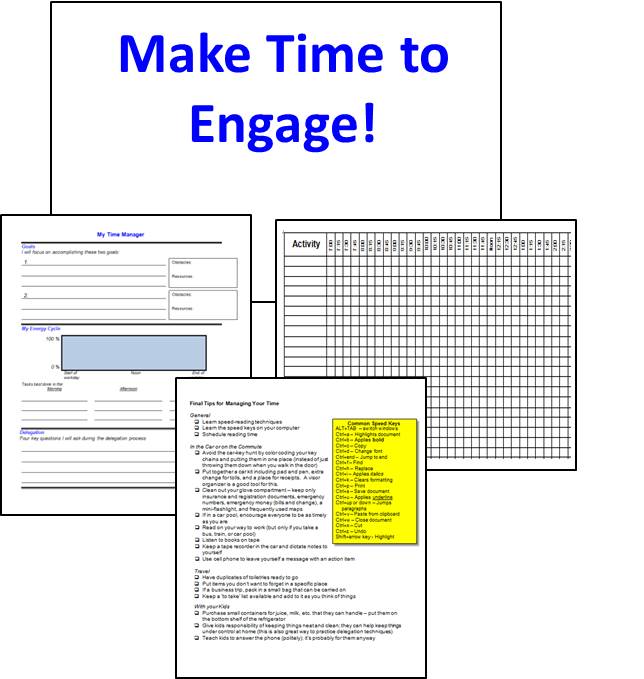 mployee is a productive employee.  One might say, the more productive an employee is, the more engaged he/she is as well.  So why do some people get so much more done in what seems like less time?  We all have projects, employees, bosses, not to mention the distractions of our everyday work and home life.  By learning to manage your time you will take control of your daily activities and increase productivity and effectiveness.
Length: 4 – 8  hours
Venue: Classroom
---
Engage Your Audience – Improve Presentations Skills The ability to engage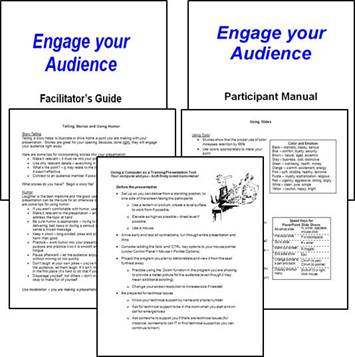 an audience verbally and physically is one of the most sought-after skills in the business market today. It's also one of the most intimidating. This hands-on workshop provides the participants with the opportunity to make multiple presentations on various topics that will stretch their skills as presenters.  You will receive all materials needed to conduct this multi-day (8 – 12 hours) workshop
Length: 8 – 12 hours
Venue: Classroom   Note: This workshop  doesn't include PowerPoint files; slide shows used during the session are developed by the participants.
The Employee Engagement Group Store Policies
Privacy policy: Customer information obtained on this site is strictly for our own customer service use.  We will not sell or release your personal information to any outside person or company. Usage agreement: By purchasing materials on this web site, the buyer agrees: 1) to use the material for internal company use only, and not resell, share outside their present company, or take with them to another company; 2) to keep copyright information footnote on all documents (© The Employee Engagement Group.  All rights reserved.); 3) to not hold The Employee Engagement Group liable for any direct or indirect damages resulting from the use of any training materials, and; The Employee Engagement Group makes no promise that these files are accurate or error free. Shipping policy: All products are digital and will be available immediately upon credit card verification. 100% Satisfaction Guarantee: We are so confident in our products, we offer a 100% satisfaction guarantee.  If you are not happy with your purchase, contact Customer Service Monday – Friday, 9 AM – 5 PM ET at 781-281-7256 for a full refund.

We accept Visa, Mastercard and American Express

Safe Checkout Guaranteed