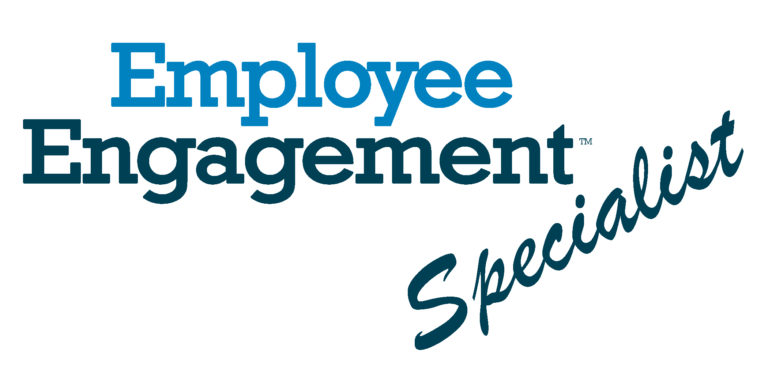 A 10-Session Program to become a Certified Employee Engagement Specialist
Employee Engagement Specialist Certification Program
The Employee Engagement Group is excited to offer the opportunity to become a Certified Employee Engagement Specialist.  By learning and implementing the key skills that lead to employee engagement within your organization, you will establish yourself as the resident employee engagement expert.
When: Kickoff date January 19th, 2018 then the 3rd Friday of each month for 10 months

Where: Woburn, MA

Time: 8:30am - 12:30pm (networking & light breakfast at 8:00am)
In this program you will learn and apply best practices for:
Determining Your Organization's Engagement Levels

Creating your Employer Value Proposition

Engagement Priorities (HIT Process)

Leading and Managing Change and Innovation

Embracing and Managing Change

Engaging First-Line Leaders 

Building a Balanced Scorecard

Engaging the Generations

Creating a Communication Protocol 

Establishing an Effective Rewards Program

Selecting, Hiring, and Onboarding Engaged Employees
Interested in learning more about this program? Watch a webinar recording of the program's director speaking with a recent graduate about the benefits of the program.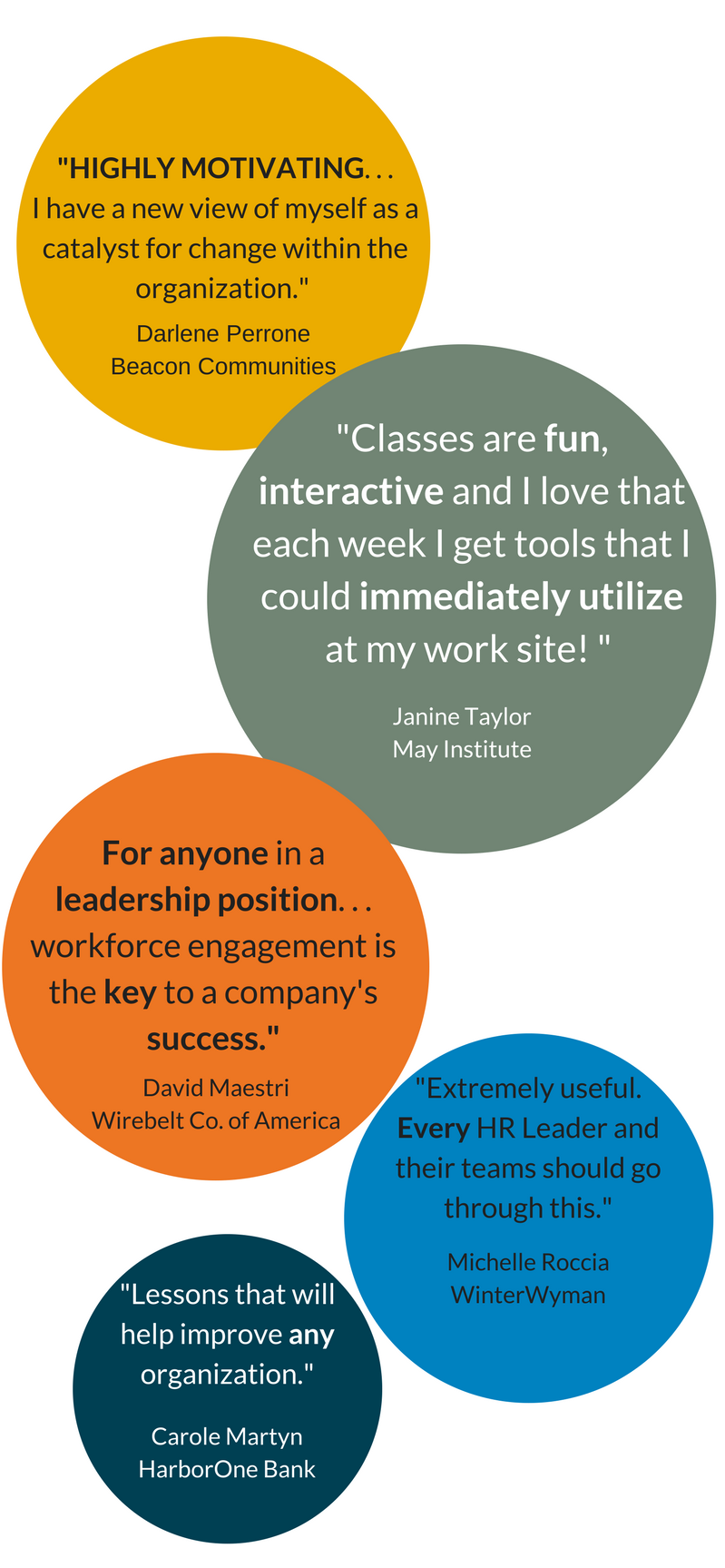 This program has been approved for up to 40 credit hours toward recertification through the Human Resource Certification Institute.  For more information about certification and recertification, please visit their homepage at www.hrci.org.
The Employee Engagement Group is recognized by SHRM to offer Professional Development Credits (PDCs) for the SHRM-CPSM or SHRM-SCPSM.