Why Survey Your Employees?
How Conducting an Employee Engagement Survey Benefits Your Bottom Line

Insight Into Your Workforce
Recently there has been a move away from employee satisfaction surveys and toward employee engagement surveys. Satisfied employees may be less likely to leave a company, which will result in lower hiring and training costs… but engaged employees will put forth greater effort at work (known as discretionary effort).  So, who's on your team? Are they aligned with your mission, vision, and values? Are you likely to be getting their very best effort… or the bare minimum it takes to get the job done? Questions within our survey will investigate alignment and provide concrete data about the current state of your employees' hearts and minds.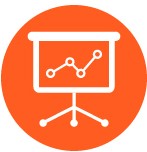 Industry Benchmarks
It's hard to grade your organization without knowing where you fall on the engagement spectrum. Our normative data, drawn from thousands of surveys done with companies from a variety of industries, lets you know exactly how you compare to others. Where our sample size is sufficient, we can also benchmark your organization against industry-specific norms or by organization size. Benchmarks will help you understand where you need to focus your efforts on improving engagement, which will to attract and retain top people.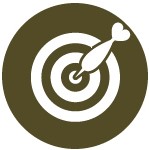 More Informed Hiring
If your employees are under-performing, there's a possibility that you don't have an engagement problem… you might have a hiring problem. Many organizations overemphasize the experience, education, and skills required to perform a particular function. However, engaged employees also exhibit the behaviors and traits necessary for excellence, and those vary from culture to culture. We craft custom questions for you designed to learn the attitudes and approaches your top performers bring to the table, and provide data on how to hire to better fit your culture.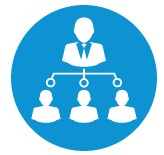 Increased Retention
Employees overwhelmingly want to be part of a winning organization. The data provided in a survey can show companies where they are excelling (why people are staying) and where there's work to be done (why people may be leaving). Communication guides, which come with our standard survey package, help you communicate engagement survey results to employees so they know their engagement wins, and where you are focusing improvement efforts.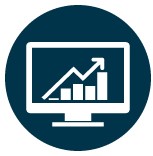 Improved Performance
Engaged employees are more profitable, productive, customer/client- focused, and likely to stay with your organization. Gallup research has shown that organizations with engaged employees have 3.9 times the earnings per share growth rate as organizations with lower engagement. Why wouldn't you want to learn about the current state of your employees' engagement, and make any necessary adjustments? Increasing employee engagement is directly related to positive business metrics across the board.
Contact Us to Request a Quote or Learn More
Interested in speaking with someone right now? Call Allan Benowitz at 781-281-7256.