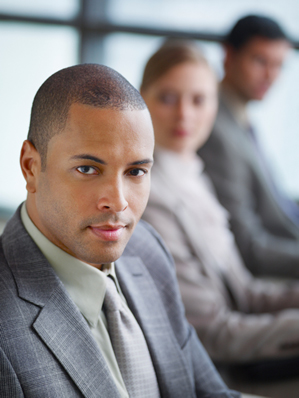 "The Training Toolbox is an oasis of OD solutions saving me hours of creation and design!"
- S. Jackson, VP of HR Ralph Lauren
Leadership is a key driver of engagement; it's critical that leaders both communicate clearly and effectively and "walk the talk."  This section engagement resources that support development and growth for all leaders interested in instilling and promoting an engaged culture, including:
Ten Steps of Engagement for Managers and Leaders
Embracing and Managing Change
Leadership Style Development
Engaging High Impact Teams to Solve Problems
Succession Planning
And much more!
Not a member? Interested in full access to the Training Toolbox? Contact us for more information, or become a member.
---
Ten Steps of Engagement for Managers and Leaders
The "Ten Steps of Engagement" workshop is the kickoff to the culture change called Employee Engagement. These tools and resources have been developed and practiced in a variety of successful businesses with high engagement levels.
Employer Value Proposition
NEW ENTRY! Your Employer Value Proposition links your organization's purpose, vision, values, and strategy to create a clear description of why employees work for your organization, and what will drive top candidates to your door.
Embracing & Managing Change
It is essential that leaders have the knowledge and skills in order to not only manage change, but to embrace it. These resources comprise a variety of tools to help leaders address change in a positive way and support their employees through the change process.
Leadership Styles Development
When you can lead using multiple styles, you are more effective and employees are more engaged. This model identifies six leadership styles, as well as how to use each in specific situations.
Leadership Team Evaluation
NEW ENTRY! Leadership teams are often so overwhelmed with addressing business issues and managing the organization that they don't assess their ability to work together or recognize how they are viewed. Once the team can step back and take a snapshot of their progress, they are able to make changes that improve the business and engage employees.
Engaging High Impact Teams to Solve Problems
This process provides an activity-based structure for identifying, evaluating, and solving problems. The high-energy training and effective tools are used during the workshop and imparted to participants for use in future problem-solving.
Building a Balanced Scorecard
A balanced scorecard gives employees a clear view of how the company is doing, as well as a benchmark for teams and individual processes.
Succession Planning
Just as it's important for an employee to know what career paths are available, leaders need to know who could and should be in line to succeed them. Succession planning provides an opportunity to evaluate employees and identify where each might fit into the bigger picture. It also allows leaders to engage employees through training and development activities.
Communication Protocol (Promise)
A communications protocol is basically a commitment on the part of the company to ensure that employees are participating in dialogue about where the business is headed, and its strategic plan to get there. It also establishes the structure of how employees can expect to receive information: how much, how often, and from whom.
Mentoring
A mentor is defined as "a person looked upon for wise advice and guidance." A mentoring relationship is a partnership in which both parties (the mentoree and the mentor) gain insight and knowledge. In order to work well, a mentoring relationship must be established formally, for an agreed-upon period of time, and must be assessed for effectiveness on an ongoing basis.