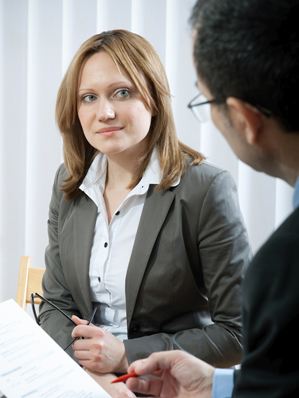 "The format makes it easy to adopt and administer in your own organization."
- T. Burns, Executive Director, Northeast HR Association
What behaviors and traits do your organization's top performers share? These are often more important than education or skills in determining the best "fit" for your workplace culture. Learn how to recruit optimal candidates in this section, as well as about the importance of both "stay" and exit interviews in addition to the one you conduct with new job candidates. Materials include:
Exit and Stay Interview questions
BEST Profile – A New Kind of Employee Requisition
Interviewing Checklist
Behavior-based Interview Questions
Candidate Evaluation Form
Reference Check Guidelines
First Week Orientation Checklist
And much more!
Not a member? Interested in full access to the Training Toolbox? Contact us for more information, or become a member.
---
Determining Hiring Needs
Staffing decisions should be made based on clear knowledge of the business environment and company direction. This section offers tools to help effectively evaluate the need to hire for a position or find a replacement.
Recruiting Engaged Employees
When recruiting potential employees, it's important to make clear distinctions about the behaviors and traits essential to success in a position as well as the responsibilities required. Using a job profile template called the BEST Profile, you will be able determine the behaviors and traits a successful candidate must possess.
Interviewing for the BEST Candidate
The interview process is the first opportunity for a supervisor to learn about a candidate firsthand, as well as for the candidate to get to know the employer. The resources in this section address effective interview techniques.
Integrating New Employees
Once a candidate accepts the position, the real work begins: the first day and week on the job make a lasting impression. By integrating employees efficiently, this first impression is a positive one.
Love 'em When They Leave
Employees will leave, no matter how engaged your culture is. Whether it's a location issue or just that "the grass is always greener", employees leave good companies to pursue other opportunities. These tools will help you provide support for the employee and the business when an employee leaves the company, with the end goal of reinforcing your brand.