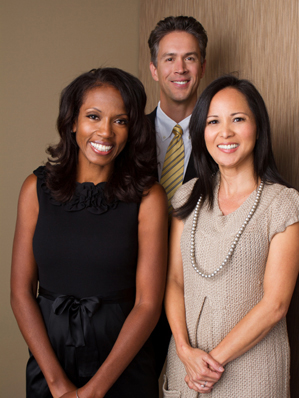 "I love that the materials are totally customizable, which is saving me a ton of time!"
- B. Jacobson, VP of HR Red Thread
Engagement is as much a profitability issue as it is a "people" issue, and there is a critical difference between employee satisfaction and employee engagement. This section contains resources to aid in developing engagement that will result in high performance, and in setting clear guidelines for a range of topics that include:
Leadership Practices that Engage Employees
Leading the Generations
Career Development Awareness
Motivating for High Performance
Leading Remote Teams
And much more!
Not a member? Interested in full access to the Training Toolbox? Contact us for more information, or become a member.
---
Leadership Practices that Engage Employees
This program focuses on developing employees and the performance management process. The materials are designed to teach basic leadership skills in assessing employees, determining fit and future, and addressing performance management issues.
Leading the Generations
UPDATED MATERIAL! For the first time in history, there are four distinct generations in the workforce – each with its own dynamics and tendencies. Leading people from all four generations will continue to be a challenge. Tools in this section are designed to help leaders address specific generational differences and maintain an engaged workforce.
Employee Engagement Basics
Creating an employee engagement culture requires a basic understanding of certain foundational information. The material in this section is designed to help introduce and support the basic features of employee engagement.
Motivating for High Performance
In the workplace, it's rare that one individual motivates one or more others. What is more effective is to develop and manage the environment that enables people to find the natural motivation within themselves. This section contains resources for creating a culture that motivates – essential for an engaged workforce.
Moving Teams to High Performance
Team members working together at high efficiency is the optimal situation, but getting the team to the point of working efficiently together most efficiently means helping its members through four distinct stages of team development.
New Team Development
The initial stages of team development are essential to the success of a team. This section provides tools to help kick off the team development process correctly and continue the team's success as it continues to move toward high performance. Use this material in conjunction with the "Moving Teams to High Performance" material.
Leading Remote Teams
Leading team members in different locations offers challenges over and above those of managing an on-site team. This section addresses the unique difficulties and opportunities of leading remote teams and how to use available tools available to make them more effective.
Coaching for Engagement
Coaching employees to become more successful has double impact: the employee being coached grows and develops, and so does the coach. It's absolutely a win-win proposition. This section contains the tools to help anyone become a first-rate coach.
Goal Setting and Achieving
Setting goals is a key component of working in an engaged culture, but it isn't always enough. In this section we also have tools to help employees meet and exceed those goals.
Setting and Communicating Clear Expectations
A clear path that establishes the end point, success criteria, and benchmarks along the way is critical to sustaining employee engagement. This section has tools that will provide supervisors and employees the ability to create and follow specific expectations of behavior and productivity.
Providing Effective Feedback
Receiving feedback is the most effective way for employees to develop and flourish. Providing that feedback in a way that inspires and motivates will accelerate an employee's engagement in the company and the team's journey to high performance.
Performance Improvement
Both managers and employees benefit by evaluating any performance deficits and developing a plan for improvement. This is particularly important for supervisors, as it is the first step toward disciplinary action should poor performance not improve.
Delegation - Delegating to Others
Delegating to others is important for both employee growth and manager development. Without knowing the proper way to delegate, managers are unable to move their skills to the next level, and employees lose out on new and challenging assignments.
Delegation - Responding to Delegation
Delegation is a two-way street, and both parties need to be part of the process. There are dozens of workshops available to teach how to delegate to others; these tools and resources are intended for those on the receiving end.
Leading a Diverse Workforce
Diversity used to revolve around compliance: making sure that all the numbers were in place and people were treated fairly. Today, leading a diverse workforce is a much more complex issue. The compliance part is still there, but there are many more factors to consider, including education, style of upbringing, generational issues (not to be confused with age), and culture. This section will help you to address these issues through some basic training and activities.
Career Development Awareness
An engaged employee wants to know where he/she fits into the big picture. What's the direction? How is the goal accomplished? Are there growth opportunities in the company? The tools in this section provide the employee with the opportunity to view career development holistically and develop a path to success.
Conflict Management
Conflict is inevitable and natural; in fact, in the absence of conflict, productive change would stop. Rather than avoiding conflict or rushing into it, it is often more effective to understand and manage conflict. This section offers some tools for addressing conflict in the workplace and how to manage it on a personal level.
Employment Law
For supervisors, understanding the basics of employment law is essential for engagement. These materials are tailored to first line supervisors to ensure that they have the basic understanding of the law necessary to do the job properly.