WHY PURCHASE?
Did you know that a recent study revealed that:
One hour of training = 40+ hours of instructional design effort?
Average cost to develop 1 hour of training is $5,934
If you don't have the resources or budget to develop the quality internal programs your business needs, and don't want to pay high per-use licensing fees, the Training Toolbox is for you.
Click the video to find out why you should consider our Training Toolbox for your organization.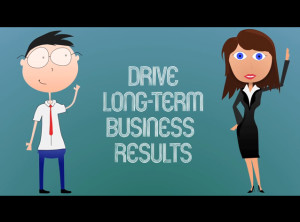 Access to the Training Toolbox will economically allow you to:
Select the right training and tools for your business needs
Focus your time directly on your employees
Accelerate your engagement process
Build a stronger, more sustainable engagement culture
HOW DOES ACCESS TO THE TRAINING TOOLBOX WORK?
You will have access to all programs, tools, and templates for 12 months
Download material when you are ready to implement
Easily apply your theme and logo to the material for a customized look and feel
Return to the Training Toolbox when ready to implement additional programs
WHAT IS THE COST OF ACCESS?
The cost of one-year (12-month) access to the Training Toolbox is based on the size of your company. Special pricing consideration is given to purpose-driven organizations such as non-profits. Please click here to view pricing.
For more information about pricing, please call: (781) 281-7256.
I'M CONVINCED. SIGN ME UP!
Please click here to sign up online or call: (781) 281-7256 to sign up. A customer service representative will contact you within 24 hours to process your payment and to assign you a unique user name and password. Once you have logged in successfully, you will have the opportunity to change your password.
WHAT TRAINING TOOLBOX USERS ARE SAYING:
The Training Toolbox is a dream come true for organizations interested in creating a culture of high performance. It's packed full of amazing training materials and well-thought-out exercises to engage the adult learner. Because of the Training Toolbox I spend less time in the development phase and more time in front of our employees delivering meaningful content. Thank you Employee Engagement Group for providing me with an indispensable tool!
– Christine DiSangro, Manager of Learning & Development
SHIELDS HEALTH CARE GROUP
The Training Toolbox is an oasis of OD solutions – having all this data and information on tap saves me hours of creation and design, not to mention $$$ from my L&D budget.
– Stuart Jackson VP of HR
DIESEL USA
I love that the materials are totally customizable, which is saving me a ton of time!
– Beth Jacobson, VP of HR
RED THREAD
The Training Toolbox is an HR practitioner's dream. I have yet to see such a comprehensive and highly relevant tool that supports organizational development. This isn't an off the shelf, generic product or online "training" system. This Training Toolbox is full of meaningful and immediately applicable materials that will forever change your approach to employee engagement. If you want to lead the organization in employee engagement, this "bible to engagement" will give you everything you need to be successful. The well thought out format makes it easy to adapt and administer in your own organization. The training modules are supported by relevant case studies and exercises, along with templates and reference materials.
– Tracy Burns-Martin, Executive Director
NORTHEAST HUMAN RESOURCES ASSOCIATION
I found the Engagement Training Toolbox to be a powerful portfolio of curriculums that stimulate critical thinking and taking action. The Training Toolbox design and content provides a pragmatic road map for quickly delivering comprehensive and meaningful learning experiences that will boost employee development and effectiveness.
– Mark Tanning, Senior Director OD
Learning & Talent Management
UNIVERSITY OF MINNESOTA
For more information about pricing, please call: (781) 281-7256.