Our History and Our Team
Our History
The energy of extraordinary
Imagine a company where executives communicate openly, honestly and frequently so that everyone understands and gets behind a common purpose. Here, there are programs where employees develop business strategy, and thus have a vested interest in achieving goals. High performance is recognized and celebrated and mediocrity is shunned.
For The Employee Engagement Group's founder Bob Kelleher, it all began with a simple question: "Why not?"
Leading an initiative to engage, retain, and develop employees at a global professional servcies fir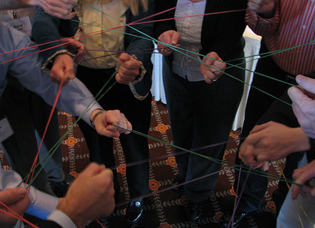 m, he challenged his teams to get creative, to suggest new ideas, to take risks. Excitement took hold across the company as they introduced cutting edge programs and initiatives where everyone had a voice and everyone took a new level of ownership in making strategies succeed.  That one question completely transformed the firm's culture and became the foundation of their business strategy. It led to profitable growth and acquisition by a Fortune 500 company, and a second wave of implementing engagement best practices amongst 45,000 global employees.
Today, Bob and his team of Organizational Development professionals are bringing a passion for high-performing workforces along with award-winning engagement programs and best practices to organizations across the globe.
Welcome to the Employee Engagement Group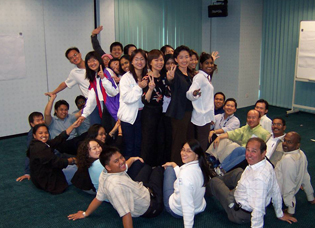 As a personal trainer for your corporate culture, the Employee Engagement Group will help you shift the dial from potential to performance by engaging both the minds and hearts of your employees. 
Take a group of employees. Help them develop a shared vision where they each have a stake in the outcome. Then get ready for an exciting ride because new frontiers are waiting to be explored.
At the Employee Engagement Group, we believe that by taking risks, we ignite ingenuity. That by sharing excitement, we open doors to untapped creativity and real innovation, to mutual accountability and measurable results. Because when people bring their minds and hearts to any endeavor, it feels less like work and more like an adventure where the sky is the limit. So long mediocrity, you don't stand a chance. 
From Potential To Performance.
Each day, we are inspired: 
To prioritize purpose over profit;
To share our hopes and our fears and to walk our talk;
To erase the line between 'must do' and 'can do;'
To pursue our passions (heck, fun is in our DNA); and
To bring cutting edge ideas to bear.
 Our Client Commitment – Beyond Expectation!
Succeeding in today's competitive market takes more than smart business plans, experienced executives and willing investors. Let us show you how a shared purpose can focus individual passions and drive performance; creating an immeasurable business advantage and new levels of success.  We invite you to experience the energy of extraordinary as we move people, teams and organizations beyond expectation, from potential to performance.
Our Team
Bob Kelleher
Bob Kelleher is the President and Founder of The Employee Engagement Group, and is an award winning speaker and thought leader on employee engagement, workforce trends, and leadership. Regularly featured on national media, including recent appearances on CNBC, CBS Radio, and Fox Radio, Bob is also a frequent writer in many national publications, including BusinessWeek, Fortune, HR Executive, Incentive Magazine,  CNET, amongst others, and is a contributing editor to Boston.com/ Monster.com and Hotel Executive.   Bob is also the author of the critically acclaimed book Louder Than Words – 10 Practical Employee Engagement Steps…that Drive Results!, Amazon's top selling employee engagement book.  Bob's second book, Creativeship, A Novel for Evolving Leaders, will be released in June, 2012.  An in demand speaker, Bob is often asked to speak on employee engagement, workforce trends, and leadership, and has spoken at conferences throughout the world, and has presented to the leadership teams of some of world's best companies.  He is an organizational effectiveness expert, a certified SDI instructor, trained in DiSC assessments, and the designer of the top rated and certified leadership workshop, "Engaging Employees To Drive Results" , which he has delivered across the globe.   Before becoming an author/speaker/consultant, Bob spent 25 years building award winning engagement cultures, as the Chief Human Capital Officer for AECOM, a 47,000 employee Fortune 400 professional services firm with 450 global officers, and EVP and COO of ENSR, an international environmental consulting firm.    Bob has a BS degree from Salem State College, Salem, MA, and a MBA from Suffolk University, Boston, MA. He resides in Danvers, MA with wife Candice, and is blessed with 3 terrific children, Marissa, Brendan, and Connor. In his spare time Bob enjoys reading, photography, and playing baseball, basketball, and golf, and often can be found kayaking the waters of New England.
Awards and Recognitions:
Acclaimed book, Louder Than Words, 10 Practical Employee Engagement Steps…That Drive Results, reaches Top 100 Sales status on Amazon and was the top selling employee engagement book on Amazon in 2011.
Selected to be a Mega Session Speaker at SHRM's National Conference
Nominated and selected to be a Vistage  International speaker
Appeared as workplace expert on CNBC, Fox Radio, CBS Radio, BusinessWeek, Fortune, Cnet
Selected to be "Ask the Expert" contributing editor for Boston.com/Monster .com
Selected to be contributing editor for Hotel Executive Magazine
Received the John Erdlen "5 Star" Award – awarded the Northeast Human Resources Association's (NEHRA) most prestigious annual individual award for "efforts to advance the Human Resources Profession" by "increasing and sustaining high levels of employee engagement to drive improved business results".
Received the AECOM Excellence Award –  selected to receive, on behalf of ENSR, AECOM's top Excellence Award for Internal Business Best Practice for spearheading ENSR's "Employee Engagement" culture
Received the ENSR's President's Award – awarded ENSR's top Recognition Award for success in leading ENSR's Integration Team into AECOM
Received the ENSR's "Employee of the Year" – awarded ENSR's Employee of the Year by ENSR's Global Human Resources Department for Leadership
Received the Beasely Leadership Award–  awarded Wingate Partners' (ENSR's owner) top individual leadership award for "Extraordinary Leadership"
Stephanie Hogan
Stephanie brings 13 years of progressive experience working in diverse industries.   She will focus on corporate communications, change management, leadership development, organizational development, and engagement consulting. Stephanie has a BS from Purdue University, and MS Organizational and Corporate Communications with a focus on Leadership Development from Northeastern University. Stephanie's high energy, tenacious commitment to client service, and diverse experiences in OD, business development, and communications are assets to any client engagement! In her spare time, Stephanie enjoys skiing, swimming, kayaking, and spending time with family and friends.
Awards and Recognitions:
Software AG, Q1 Rookie of the Quarter, 106% of Measured Business Objective
BEA Systems – 2003, 2004, 2006, 2007, Achiever's Club
BEA Systems – 2005: Q2 Channel Strategic Win Award
BEA Systems – Achiever's Club, Vice Presidents Award Q3, Rainmaker Award, Q1, Q2, Q4
BEA Systems – 2002 & 2003 Achiever's Club, Rainmaker Award, Q1, Q3, Q4
John Konselman
John Konselman adds extensive leadership, organizational development, and training experience to the Employee Engagement Group.   With a focus on learning and development, John has created training and organizational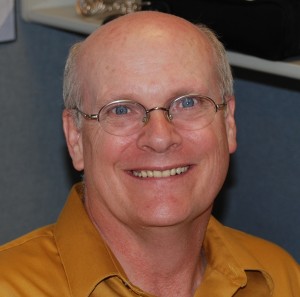 effectiveness programs for businesses in professional servcies, health care, communications, safety, and non-profit industries.  He developed award winning corporate university programs for ENSR and Uniscribe Professional Services.  John taught project management and supervisory skills programs at the University of New Hampshire and Northern Essex Community College.  In former lives, John owned a restaurant in a Colorado ski resort, managed a 400-seat rock 'n roll nightclub, and worked as a public school teacher and athletic coach.  John has volunteered as a life skills coach in the St. Francis House in Boston, judge coordinator for the New Hampshire Academic Decathlon, and a public speaking coach at the Nashua and Derry Boys and Girls Clubs.  He has been the president of a Rotary International club, Toastmasters District Secretary, VP of Communications for the local chapter of American Society of Training and Development and host of a public access TV show. 
John earned his Bachelor degree and teaching credentials from the University of Colorado, Colorado Springs.  He is certified in Strength Deployment Inventory and Information Mapping. 
Originally from Colorado, John and his wife Julie call Nashua, NH home.  In his spare time he enjoys traveling, reading, making liqueurs (a key competency!!!), and fixing his 100 year old house.  
 Awards and Presentations
Recognized by Boston's St. Francis House with the Ira Greiff Community Partnership Award
Earned Distinguished Toastmaster
First Place in Toastmasters division and district speech contests
District 26 Toastmasters Humorous Speech Champion
Delivered Five Steps to Employee Retention at New Hampshire Dental Society quarterly meeting
Keynote at the New England Acura Service Managers Conference
Presented Quality Training: A Must for Effective Customer Service at the Rocky Mountain Quality Conference
Keynote speaker at the Colorado Interstate Gas Credit Union annual board meeting  
Allan Benowitz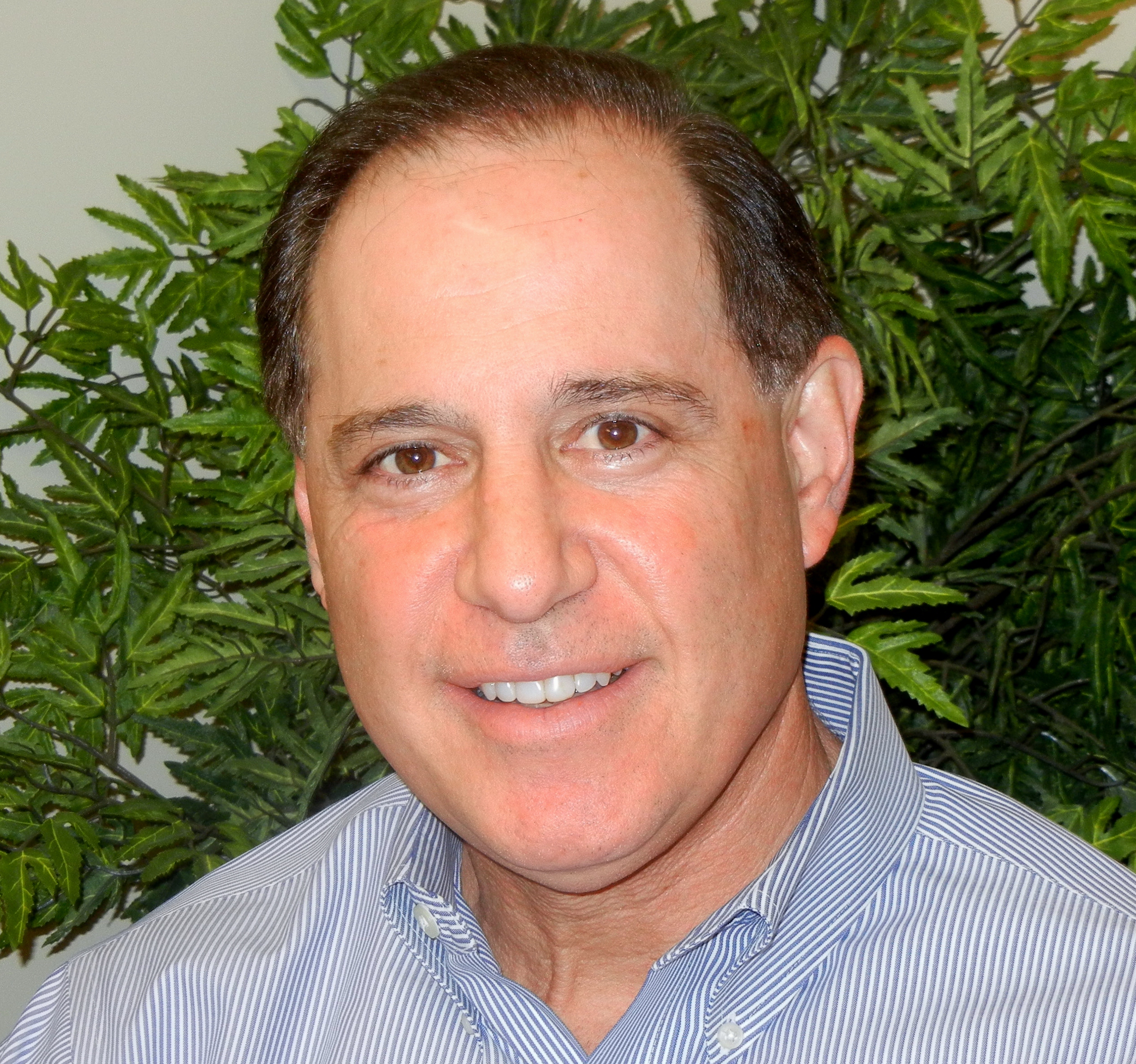 As Vice President, Allan will be responsible for growing the membership of the Engagement library (and On Demand series of OD workshops & resources), along with building the consulting and executive coaching practices at TEEG.  He lends extensive experience in business development and client relations that will support the growth of the company.
Previous to joining The Employee Engagement Group,  Allan Benowitz was Vice President of Client Services at Right Management, a Global Management Consulting Firm, where he oversaw client services for Right's full suite of human capital consulting.   Allan's expertise encompasses the entire talent management spectrum, including employee engagement, talent acquisition, leadership development,  and organizational effectiveness.  Allan also
has experience in developing and implementing executive coaching programs, inclluding executive assessments.
Allan has 20 years of talent management consulting expertise working for organizations of all sizes.  Prior to joining Right Management, Allan was Director of Training at Goodwin Procter,  where he was responsible for developing and implementing organization-wide training initiaves. 
Previous positions include:
Vice President, Business Development at DBM, a global human capital consulting firm
Director at Linkage, Inc. a global human resource consulting firm
Director of Business Development at the Center for Corporate Education at Merrimack College
Allan is an active member of the Northeast Human Resources Association (NEHRA), The Human Resource Leadership Forum (HRLF), and the Massachusetts Economic Council (MassEcon).  He resides in Westford, MA with his wife, Val and his two amazing daughters. In his spare time he enjoys spending time with his family and friends, skiing in the winter, and golf in the summer.
Allan received his B.A. from Southern New Hampshire University and his graduate Studies in Organizational Behavior at Harvard University.
Carol Salloway
Carol has been an organizational consultant for over 20 years and has held leadership roles at a boutique
management consulting firm and at Tufts University. As an organizational consultant and executive coach, Carol designs, develops and delivers programs and services that enhance individual and organizational effectiveness. She is known for helping individuals and teams achieve clarity about issues, opportunities and actions that lead to results. Her industry experience includes many start-up, emerging growth and well established companies in a wide range of industries. Carol earned a Bachelor's degree in Psychology from Simmons College and an MBA degree from Boston University, with a concentration in organizational behavior. She is a certified professional coach, earning that designation through New Ventures West Integral Coaching Program. She is qualified in Myers Briggs Type Indicator (MBTI), the Leadership Versatility Index (LVI), the Leadership Effectiveness Analysis (LEA), CCL's Benchmarks, HayGroup's Emotional & Social Competency Inventory (ESCI), the Leadership Agility 360, the Enneagram and various other instruments and processes.
Sandy Pipitone Davis
Sandy has over 15 years of corporate Organizational Development experience and has held leadership roles at Fortune 500 companies including Fidelity Investments, Colgate-Palmolive, and The TJX Companies, Inc. As a leadership and organizational development consultant, Sandy's keen insights, deep expertise and tireless passion help clients achieve dramatic results on both the individual and organizational levels. Her areas of specialty include high performance teams, leadership effectiveness, talent management / succession planning and strategy alignment. Sandy earned a Bachelor's degree in Business Management from the State University of New York and a Master's degree in Human Resource Development from Boston University. Sandy is certified in the Myers-Briggs Type Indicator (MBTI), DISC, and PDI's Profiler 360 instruments. She is a certified facilitator of Speed Reading People, Ken Blanchard's Situational Leadership, Interaction Associates' Facilitative Leadership, and Coaching for Great Work. Sandy was trained by the Coaches Training Institute (CTI).
Liz Batchelder
Liz is a writer, editor, designer, and Web product manager with more than 12 years' experience in a variety of industri
es, including human resources, architecture, urban planning, engineering, technology, sustainable energy, and environmental science. Over the course of her career, Liz has crafted effective employee and leadership communication plans and collateral for a wide variety of purposes, including employee engagement, employee alignment, and employment branding. In addition, she has written books, advertisements, brochures, websites, e-communication campaigns, speeches, and conference materials.  As our resident communication expert, Liz helps clients build a robust communication strategy to build alignment and foster engagement. Based in Portland, Oregon, and holding both undergraduate and graduate degrees in writing, Liz is a voracious reader who enjoys science writing as much as a good novel, and she loves to be outdoors (even if the Pacific Northwest's weather isn't always the friendliest).