We'll be holding a lunch-and-learn webinar on Tuesday, August 22nd to answer your questions on the Employee Engagement Certificate Program. Join the program's director Allan Benowitz as he talks with recent program graduate Michelle Roccia about the program, what students learn, and the benefits of being THE employee engagement guru in your organization.
Tuesday, August 22nd 12-1PM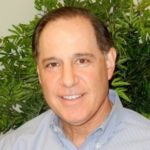 Allan Benowitz
Employee Engagement Certificate
Program Director
About the Program
The Employee Engagement Specialist Certificate Program is perfect for management and leaders who want to learn how to transform their organization into an engaged workplace. Over the course of the 10 session program, participants learn fundamentals of engagement, and are given tools and other materials to bring back to their organization and implement immediately.