This is not your typical workshop.
Hosted by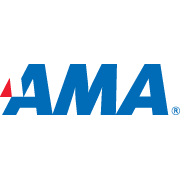 About the Workshop
Employee engagement and recognition are the most important human resource issues in industries today. Employees of different backgrounds spanning four generations have a direct influence on the customers they serve daily. As such, it is important for employers to maximize the full potential of their workforce with proper forms of recognition. Learn how to create a culture of engagement and recognition, regardless of the size or type of business you are in.
Based on two bestsellers (Bob Nelson's 1501 Ways to Reward Employees and Bob Kelleher's Louder Than Words, 10 Steps of Engagement...that Drive Results), this workshop will expand your thinking of what recognition really means and what you can do to build it into your culture.
Who should attend? HR professionals, managers/supervisors, operations leaders, or anyone responsible for employee engagement and recognition in their organization.
Key Takeaways
Proven engagement, recognition, communication, hiring, and retention best practices
The latest case studies and research proving that engagement and recognition drive business results
Practical tools and processes that will boost the relationship between managers and employees
Specific and actionable ideas to boost both formal and informal recognition
A new performance appraisal process that fosters engagement, recognition, and development
Your own Engagement Accelerator™ -- providing you with 13 of your own reflective work preferences and engagement drivers
The 5 business drivers for engagement
10 critical steps to engaging employees
The connection between employee engagement and high performance
Understanding your leadership baseline
Leading and engaging different generations in the workforce
How to build alignment and innovation
How to leverage the effectiveness of recognition
How to build and sustain progress, keeping your recognition efforts fresh and relevant
AMA Executive Conference Center
1601 Broadway
New York, NY 10019
(corner of Broadway & W. 48th Street, with entrance on  W. 48th Street)
Thursday, March 29, 2018
8:00 am - Coffee, registration, and networking
8:30 am - Workshop begins
4:30 pm - Workshop adjourns
Light breakfast and lunch will be served
Your Peers Love This Workshop
"The content, delivery, and facilitation were among the best we've seen... and practical, useful tools and best practices. What more could you ask for from a one day workshop?"
"Great tools, excellent content delivery, and very credible and engaging facilitators!"
"This workshop provided a dynamic, insightful point of view on the symbiotic relationship between engaged employees and the success of a company."
Save $100 now by registering during our early bird special! Please click "Add to Cart" and proceed by clicking "Cart" to check out.
| Ticket Type | Price | Cart |
| --- | --- | --- |
| Early Bird Special | $595 | |
Your Facilitators
Join two internationally renowned experts to learn how to best retain, engage, recognize, and reward your employees. Both "Bobs" are bestselling authors and highly sought-after speakers, teaming up to bring you their 40+ years of insight into what makes employees tick... and organizations succeed.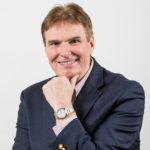 Bob Kelleher is the author of four books including the best-selling Louder Than Words, Creativeship, Employee Engagement for Dummies, and I-Engage: Your Personal Engagement Roadmap. Bob is recognized as the #1 Employee Engagement Thought Leader and was recently placed on the Top 101 Employee Engagement Influencer list. Bob travels the globe sharing his insights on employee engagement, leadership, and workforce trends. Bob is also the founder of The Employee Engagement Group.
Bob Kelleher served as Chief Human Resources Officer for a Fortune 300 global engineering services firm with 45,000 employees, and COO and EVP of Organizational Development of an international professional services firm. At both organizations, he spearheaded award-winning employee engagement programs and initiatives.
---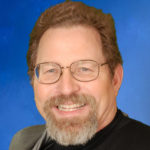 Dr. Bob Nelson is the leading advocate for employee recognition worldwide and the only person who has done a PhD dissertation on the topic. He has presented on six continents and consulted on that topic for 80 percent of the Fortune 500. He has sold 5 million books, including 1501 Ways to Reward Employees, The 1001 Rewards & Recognition Fieldbook, Recognizing & Engaging Employees For Dummies, 1001 Ways to Energize Employees, and The Management Bible, among others and has been featured in The New York Times, The Wall Street Journal, The Chicago Tribune, CBS 60 Minutes, MSNBC, ABC, PBS and NPR about how best to motivate today's employees.
---
---
For more information about certification and recertification, please visit www.hrci.org or www.shrm.org. The Employee Engagement Group is recognized by SHRM and HRCI to offer Professional Development Credits (PDCs).
---