Speaking Engagements
The Employee Engagement Group's Bob Kelleher (www.BobKelleher.com) is a sought after speake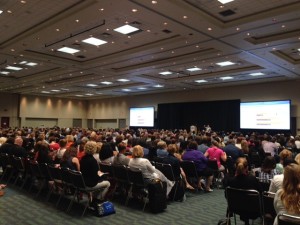 r on employee engagement, workforce trends, and leadership. Having been an internal practitioner for many years, Bob's practical approach and willingness to share best practices have proven to be a winning formula for audiences across the globe. His high energy employee engagement keynotes are ideal for conferences, workshops, and presentations.
Book Bob for your next event!  Contact us at info@employeeengagement.com or 781-281-7256 for Bob's availability.
Louder than Words – 10 Essential Employee Engagement Practices . . . That Drive Results
This timely presentation reminds leaders that becoming an Employer of Choice is "louder than words". An engaged workforce is a cultural transformation which must stand the test of time, in both boom and recessionary times. This presentation reinforces the 10 key steps necessary to sustain an engaged culture, improve business results, maintain credibility with employees, while also reinforcing that success involves the "mutual commitment" of both leadership and employees.

I-Engage: Your Personal Engagement Roadmap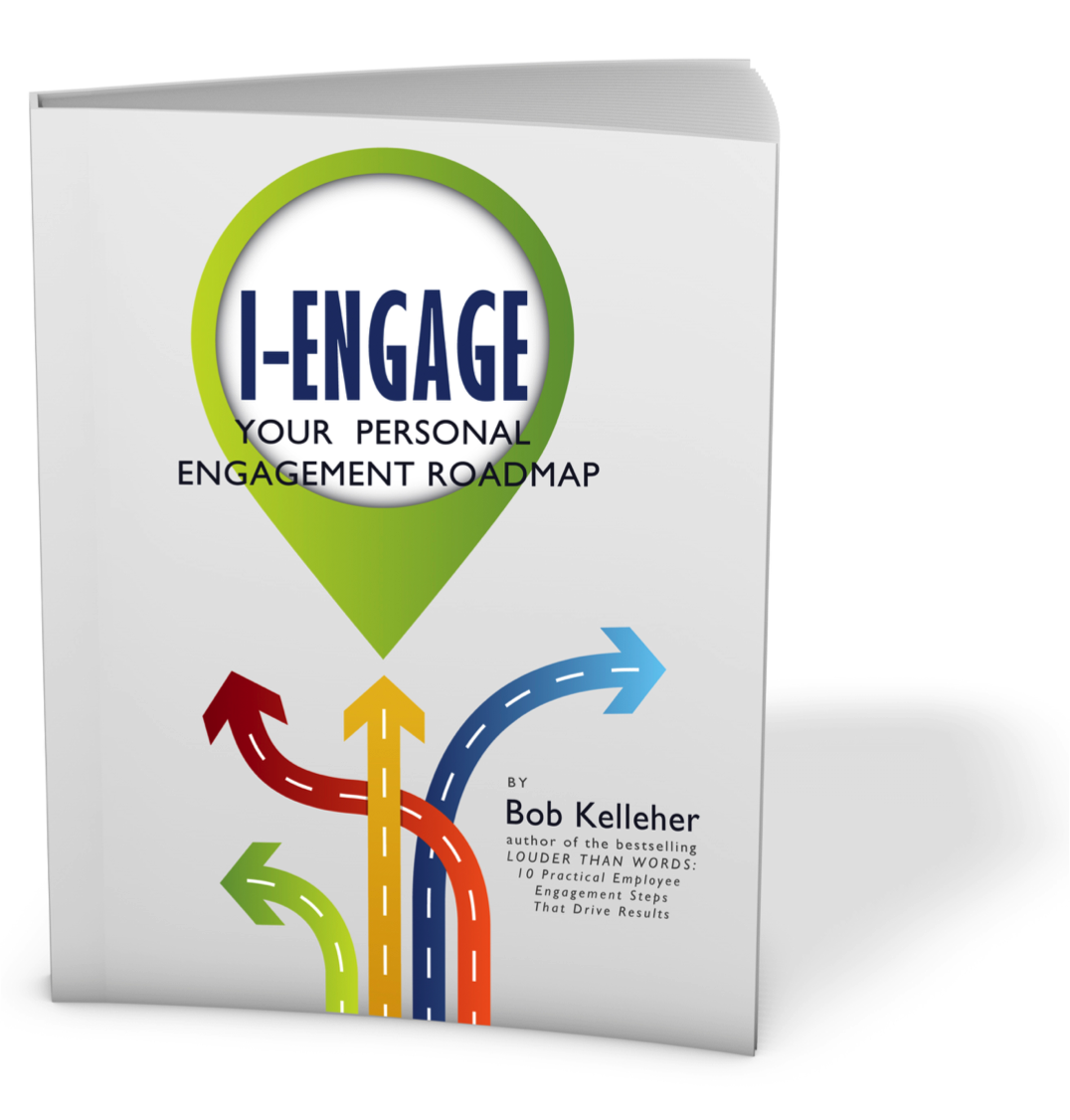 Gallup and others claim that in spite of an improved economy, only 32% of your employees are engaged!  We think we know why!  Based on our research for I-Engage!, engagement continues to be an issue because engagement efforts focus on the organization, leadership, the manager, and culture.  Learn why tomorrow's engagement efforts also need to engage the WHOLE person, with a focus on individual accountability. In this exhilarating 75 minute keynote, you will learn:
why you might be struggling with gaining momentum with your own engagement

why what happens AFTER work is important to engagement AT work 

the secrets to being a more engaged employee, and / or boss
Creativeship – Engaging Your Leadership

The combination of technological advances,  social media,  globalization, shifting economic drivers, government intervention, changing global workforce demographics, vastly different motivational drivers within different generations, and the emergence of social responsibility as a motivational driver is leading to a pronounced shift in the definition of leadership.   Over the past 25 years, we have seen the shift from management (managing things, data, and process) to leadership (leading people).  We are now evolving to Creativeship, defined as the necessity to create an organizational culture that can compete and thrive in this new era. Listen to the Creativeship podcast

Engaging the Generations Keynote
It's not enough just to know about the four generations in the workplace.  You must truly understand them, especially those who make up Generations X and Y.  In this energizing, multi-media keynote participants will be taken into the depths of each generation and leave with practical tools for addressing the common issues that define each group of employees.  This keynote doesn't focus only on the differences of each generation but spends significant time on the similarities we all share, and how to maximize those similarities for increased performance and higher engagement levels.  Whether your generation is Traditionalist, Boomer, Gen X, or Gen Y, this keynote is for you!
Miracle – The Story of Winning through Innovation
Let The Employee Engagement Group bring the excitement of the US Men's 1980 Olympic Hockey Team to your home ice.  This inspiring presentation will change your thinking about innovation, development, commitment and leadership, while showing you how to stretch goals and get results.  Based on the Disney movie Miracle, your team will be transported to the late 1970s to experience Herb Brooks' struggle to bring a small group of college hockey players together to form a championship team.  Apply the lessons of building a championship team while being challenged by coaches, players, and even the Olympic Committee.  Watch as the 1980 Olympic Hockey Team defeats the 'unbeatable' Russian team then skates to the Gold medal. 
The Sustainable Organization – 13 Trends Facing Today's Leaders
This multimedia presentation outlines today's most pressing workforce trends, including workforce demographic changes, generational differences (the impact of Gen Y), globalization, employee engagement, corporate social responsibility, social networks, and innovation. This speech is especially relevant in these economic times as it reminds leaders that they need to balance the realities of today with the sustainable organizational needs of tomorrow.

Embracing and Managing Change
Taking an organization through change is one of the most difficult processes a leader can face.  Bob will help you turn a otherwise daunting task into child's play by introducing multiple change models and processes and combining them into an action plan that can be implemented almost immediately.  Let Bob lead you through this multimedia presentation leveraging clips and  metaphors from a well known cinema classic resulting in your team embracing change and leading your employees to a successful implementation.

Leadership Lessons from Ernest Shackleton
This dynamic presentation utilizes video and facilitation to highlight the key leadership principles of the famed Antarctic explorer Ernest Shackleton. An early pioneer of employee engagement, Shackleton proved in 1914 that a combination of vision, careful staff selection, inspirational leadership, and diligent planning and organization can overcome even the most extreme challenges. This speech is particularly helpful as a team building event, or before a team tackles a difficult problem or assignment.
Making a Business Case for Employee Engagement
This popular presentation is ideal for organizations embarking on a cultural change, and will arm attendees with quantitative evidence to support a business case for engagement (including the latest research, studies, and surveys to support the engagement investment). This overview will include key best practices ("take-a-ways) along with lessons learned.

 Additional presentations include:
Effective Workforce Planning


Leveraging Different Leadership Styles

Fostering Generational Harmony (Boomers, X,Y)
Contact us at info@employeeengagement.com or 781-281-7256 for Bob's availability.