"Louder Than Words – 10 Essential Employee Engagement Practices…..That Drive Results
This timely presentation reminds leaders that becoming an Employer of Choice is "louder than words". An engaged workforce is a cultural transformation which must stand the test of time, in both boom and recessionary times. This presentation reinforces the 10 key steps necessary to sustain an engaged culture, improve business results, maintain credibility with employees, while also reinforcing that success involves the "mutual commitment" of both leadership and employees.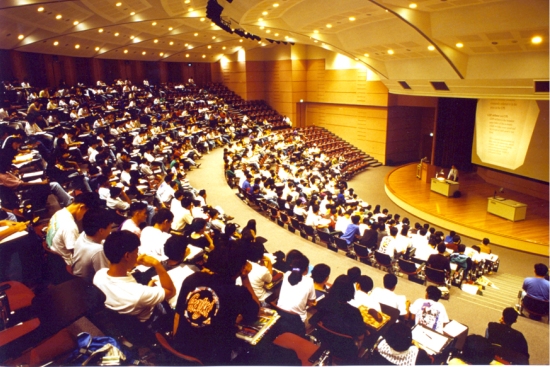 "Creativeship" – The Evolution from Management to Leadership to Creativeship
The combination of technological advances,  social media,  globalization, shifting economic drivers, government intervention, changing global workforce demographics, vastly different motivational drivers within different generations, and the emergence of social responsibility as a motivational driver is leading to a pronounced shift in the definition of leadership.   Over the past 25 years, we have seen the shift from management (managing things, data, and process) to leadership (leading people).  We are now evolving to creativeship, defined as the necessity to create an organizational culture that can compete and thrive in this new era.
"The Sustainable Organization- 13 Trends Facing Today's Leaders"
This multimedia presentation outlines today's most pressing workforce trends, including workforce demographic changes, generational differences (the impact of Gen Y), globalization, employee engagement, corporate social responsibility, social networks, and innovation. This speech is especially relevant in these economic times as it reminds leaders that they need to balance the realities of today with the sustainable organizational needs of tomorrow.
"Making a Business Case for Employee Engagement"
This popular presentation is ideal for organizations embarking on a cultural change, and will arm attendees with quantitative evidence to support a business case for engagement (including the latest research, studies, and surveys to support the engagement investment). This overview will include key best practices ("take-a-ways) along with lessons learned.
"Leadership Lessons from Ernest Shackleton"
This dynamic presentation utilizes video and facilitation to highlight the key leadership principles of the famed Antarctic explorer Ernest Shackleton. An early pioneer of employee engagement, Shackleton proved in 1914 that a combination of vision, careful staff selection, inspirational leadership, and diligent planning and organization can overcome even the most extreme challenges. This speech is particularly helpful as a teambuilding event, or before a team tackles a difficult problem or assignment.
Additional Presentations Include:
Change Mangement – multi-media presentation leveraging clips and  metaphors from well known cinema classics
Effective Workforce Planning (to avoid downsizing)
Leveraging different Leadership Styles
Fostering Generational Harmony (Boomers, X,Y)